Georgia CTSA TL1 Trainee Focuses on Quality Improvement Initiatives to Reduce Postoperative Sepsis
---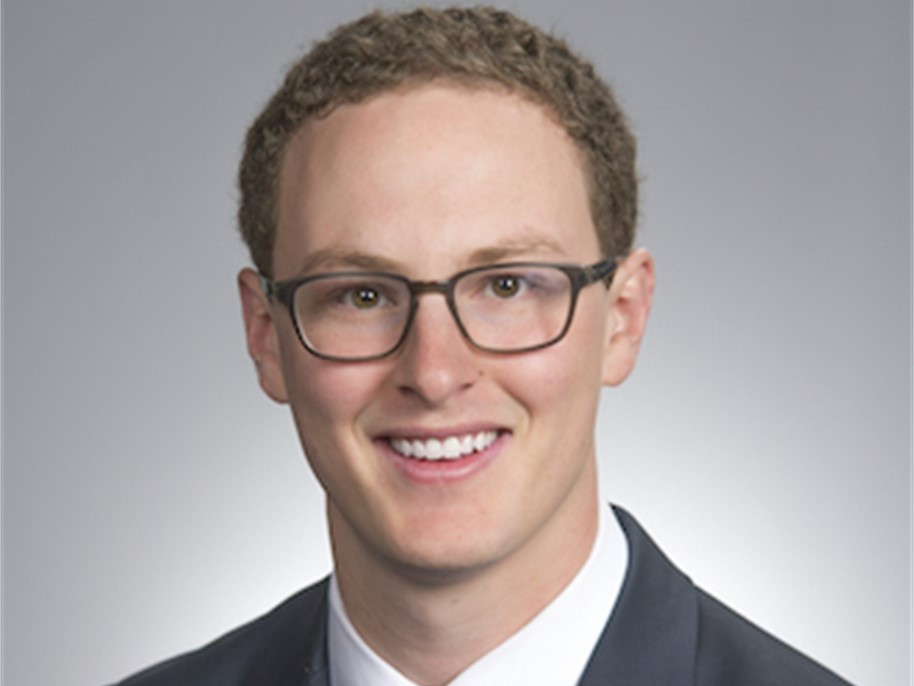 "We evaluated the postoperative sepsis rankings of Georgia hospitals within a collaborative setting because identifying different quality metrics between hospitals is useful to have best practice dissemination between high and low performers," says Dr. Jesse Codner. "As a collaborative, we are working together to optimize our sepsis care pathways throughout the state so that a patient would get the same postsurgical care across Georgia."
Jesse Codner, MD, MSc, originally from Atlanta, GA, received his doctorate degree from Emory University School of Medicine (SOM) and remains at Emory, now as a general surgery research resident. Throughout his time in medical school, Dr. Codner worked closely under the mentorship of Dr. Joe Sharma, who serves as the Vice-Chair of Quality, Patient Safety, and Care Innovation, Department of Surgery, at Emory University SOM.
Referencing the start of his surgical residency, Dr. Codner remarks, "I knew I wanted to do research and was interested in doing a research sabbatical between my second and third year of residency. By working with Dr. Sharma as my mentor, I had an excellent opportunity to conduct surgical quality research."
With this goal in mind, the two worked together to submit a proposal for Dr. Codner to work as a research scholar within the Georgia Quality Improvement Program (GQIP). The program is represented by all trauma centers and National Surgical Quality Improvement Program (NSQIP) participating hospitals in the state of Georgia. Its purpose is to utilize standardized quality reporting systems to identify opportunities and best practices while maximizing the exchange of information on trauma and surgical best practices through friendly and collegial interactions. Determined to be a successful addition to the GQIP team, Dr. Codner found interest in pursuing additional higher education to advance his clinical research skills, ultimately leading him to meet a second influential mentor, Rachel Patzer, PhD, MPH, and completing the Georgia Clinical and Translational Science Alliance (Georgia CTSA) Master of Science in Clinical Research (MSCR) program. Dr. Patzer is a former Georgia CTSA KL2 Scholar and a current Co-Director of the Georgia CTSA TL1 program.
"Dr. Sharma connected me with Dr. Patzer, who encouraged me to apply for the MSCR program and receive funding through the Georgia CTSA TL1 program. So that is what I did! I applied and submitted a grant that focused on postoperative sepsis performance within the GQIP surgical collaborative," says Dr. Codner.
When asked about his experience in the MSCR program, he expresses, "I can't say enough good things about the program. It's been a very beneficial experience for me overall. As a surgery resident, getting to branch out and work with epidemiologists and different research professionals that can bring different perspectives to help guide me in my research journey is invaluable."
Invited as a featured speaker at the 8th Annual Health Services Research Day, Dr. Codner presented important findings from his MSCR research. He shares, "We looked at ranking the hospitals in Georgia regarding postoperative sepsis and postoperative sepsis complication management, our thoughts being that there is more to sepsis metrics than just what is reported from the American College of Surgeons NSQIP. We wanted to dive deeper into where hospitals lie along the surgical care pathway regarding sepsis outcome response and prevention. If you don't know the answer to that question, then you don't really know where to focus your quality improvement efforts."
As a collaborative, GQIP is consistently ranked as a high outlier in postoperative sepsis as a complication compared to national benchmarks. Dr. Codner, along with his mentors and colleagues, sought to improve these performance outcomes by assessing additional quality metrics along the surgical care pathway by calculating risk-adjusted postoperative sepsis rates as well as sepsis prevention and mortality rescue for GQIP hospitals.
Dr. Sharma gives praise to Dr. Codner's accomplishments and work ethic, "Achieving success in quality improvement and patient safety from targets identified in health service research requires a toolbox with well-developed analytic skills, EQ, commitment, communication, and a patient-centered approach. Dr. Codner embodies all of these. By focusing on the surgical patient population in Georgia and targeting issues of both prevention and response to postoperative sepsis, he has provided an insight into hospital performance not previously available to patients in Georgia."
Reflecting on his experiences with Georgia CTSA and the GQIP surgical collaborative, Dr. Codner highlights their similarities, "This opportunity seems like a great connection because Georgia CTSA is all about bringing Georgia academic researchers together from Emory, UGA, Morehouse School of Medicine, and Georgia Tech. My research position with GQIP is also collaborative with hospitals throughout Georgia, including those in Atlanta and Athens. It really just fit – getting funded by the Georgia CTSA and then working for a surgical collaboration within Georgia."
Read Dr. Codner's abstract on page 12 of the Health Services Research Day abstract book (password: HSRDay22), Improving Postoperative Sepsis Performance Measurement Using Hospital Risk-Adjustment and Concomitant Monitoring of Prevention and Rescue Within a Statewide Surgical Collaborative

Georgia CTSA's TL1 program provides outstanding opportunities for clinical and translational research training for predoctoral and postdoctoral trainees. The program is focused on providing didactic and mentored research training for predoctoral and postdoctoral trainees interested in a career focused on clinical and/or translational research relevant to human health. The Georgia CTSA is dedicated to providing predoctoral and postdoctoral trainees with state-of-the-art scientific knowledge, tools, and methods to improve human health through rigorous clinical and translational research training. Through the TL1 program, the Georgia CTSA will increase the translational research workforce and enhance the career development of future leaders of the biomedical research workforce, a major mission of NCATS and NIH.
The Emory Master of Science in Clinical Research (MSCR) degree program, in the Laney Graduate School at Emory University, provides innovative didactic and mentored research training to those interested in pursuing a career in clinical and/or translational research. The MSCR degree is designed for predoctoral, postdoctoral trainees, and junior faculty from Emory, Morehouse School of Medicine, Georgia Tech, and UGA.